Why we created it
A compact bag that can do it all? Well, why not. This versatile companion was designed to transport your daily essentials while leaving your hands free to navigate crowds and receive big hugs. The Socialiser transforms effortlessly into whatever bag you want it to be. Use it as a clutch, or loop in the adjustable leather strap to make it a cross-body or belt bag in seconds. No thinking twice - just grab it and go.
What you get
1 small bag (3-in-1: clutch, cross-body and belt-bag) (21 x 15 x 4,5 cm or 8.3 x 6 x 1.8 in)
1 wide detachable and adjustable leather strap that serves as a shoulder or belt strap (length 73-99 cm, width 4 cm/28.7-39 in x 1.6 in)
Features
Flat front pocket, perfect for a phone or passport
Main compartment with small, zippered pocket
Adjustable leather strap for clutch to cross-body to belt-bag transformations
Magnetic closure
Materials
Smooth Italian calf leather
Cloth lining in beige - so you can see exactly what's where
Light-gold toned hardware
Handmade in Spain
Compact, social and transformative—the butterfly of bags?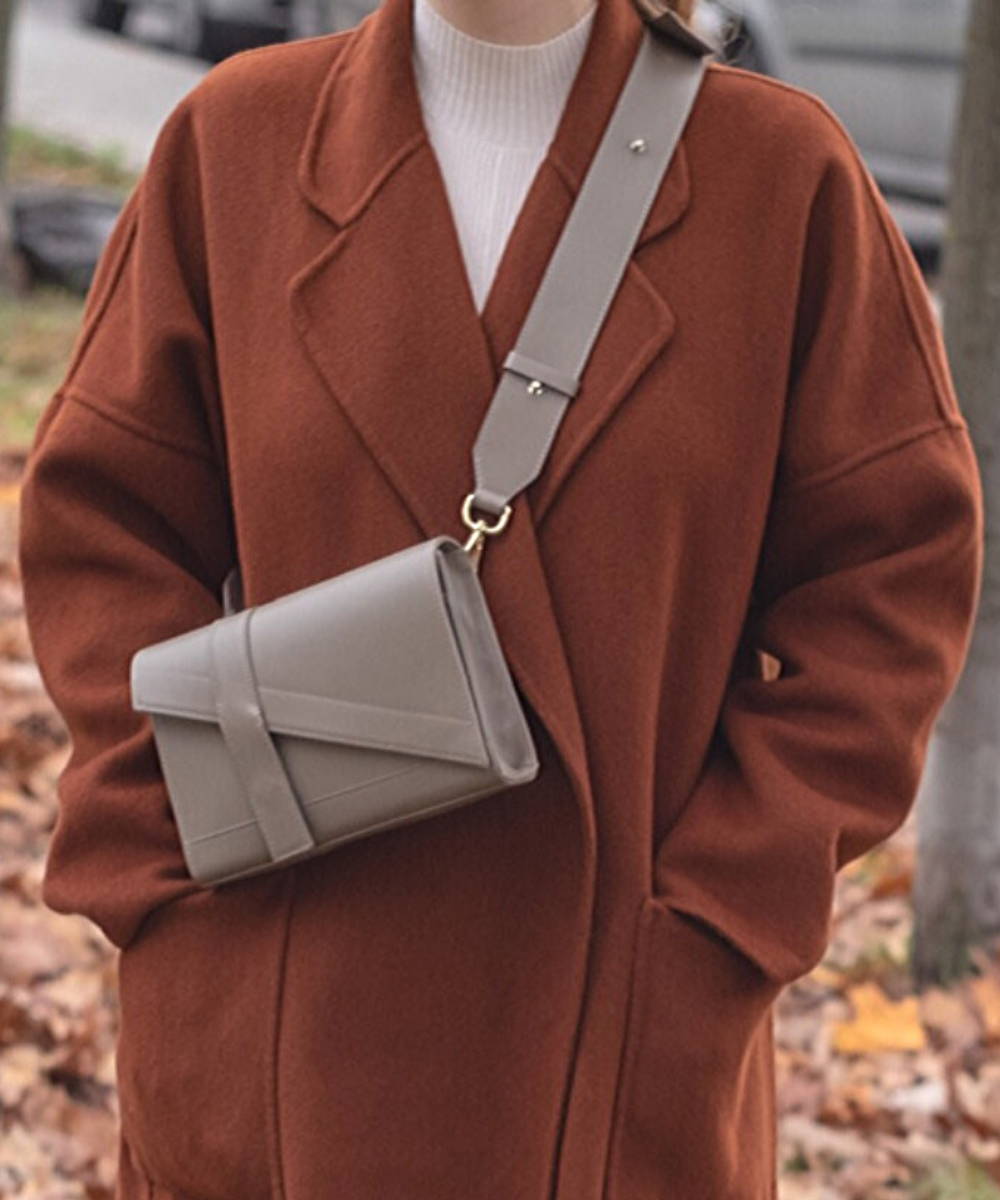 Three in one!
It's the easiest bag decision you'll ever make. With The Socialiser, you walk out the door with not one, but three functional bag options - clutch, belt or cross-body.
Perfect for
Exploring cities
Sunday brunches
After work drinks
Dinner and a movie
Cycling around town
Airports
Modular mix & match options
Swap out the adjustable leather strap for a contrasting colour impact
Attach it to the At Your Service 4-in-1 laptop bag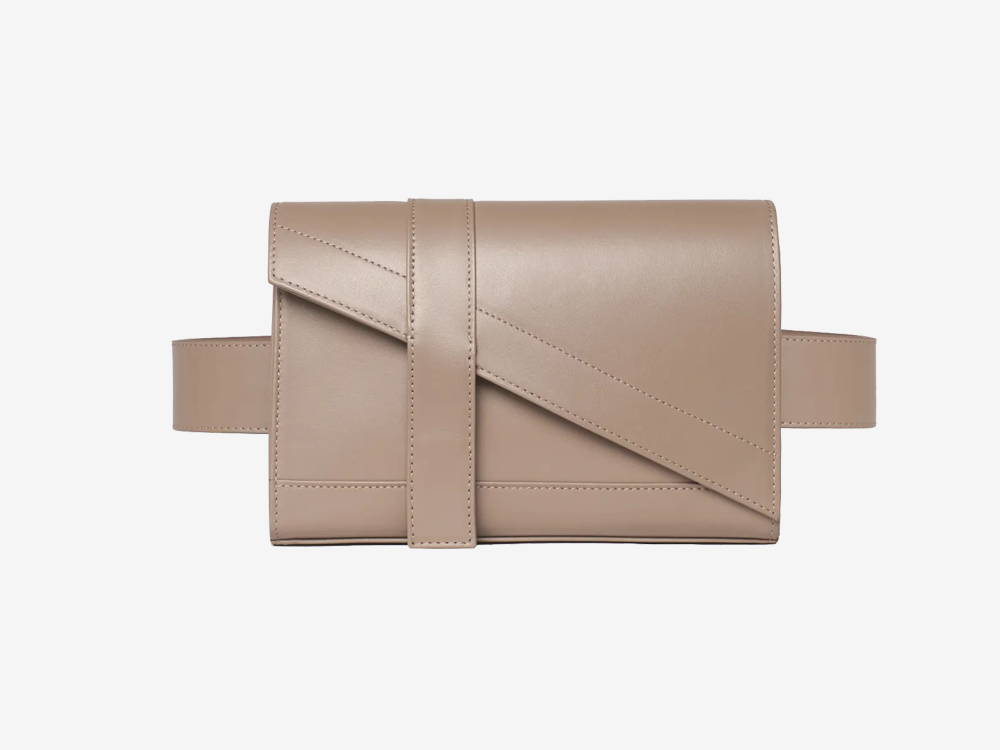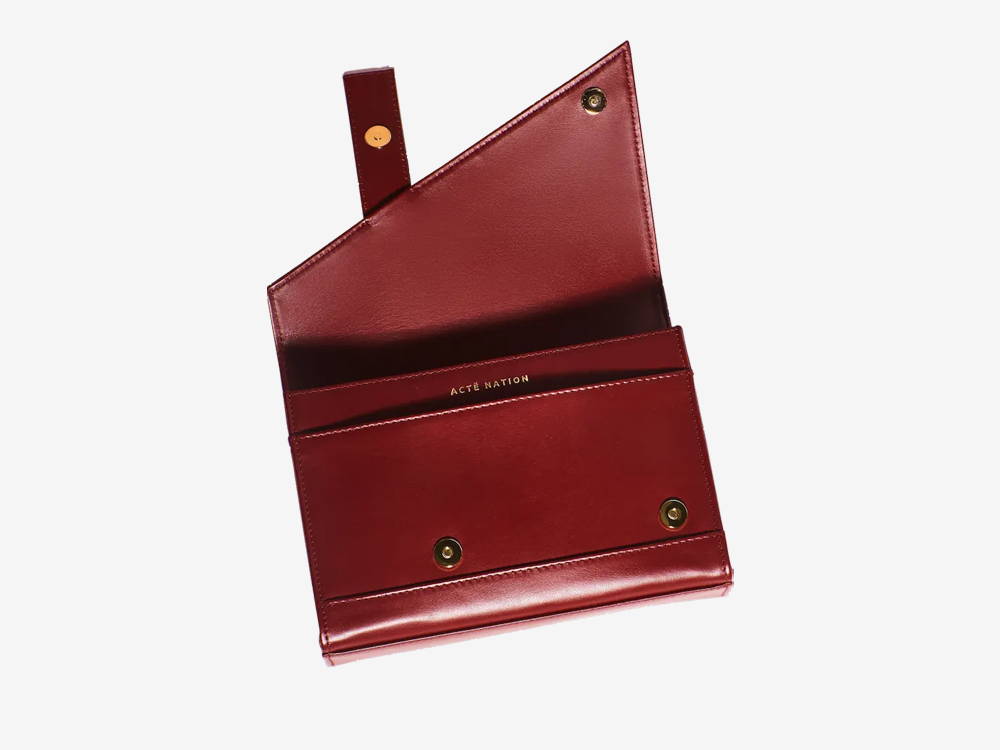 Zero-fuss closure
Give snaps and zippers a break for a minute. This bag comes with a magnetic closure so you can swiftly pop it open or close it securely in one serene motion.
Keep your essentials handy
Don't waste precious time hunting for lip balm. The Socialiser is thoughtfully designed to hold all your small-bag-essentials. Find what you need under a second.